Get Started
This course is currently closed
Welcome to 2D Game Art!
Glad you could make it! In this workshop, we will be learning the basics of color and shape and how they're used to create thoughtful and meaningful game scenes and characters.
Programs we'll be using include Pixilart and Pixrl, two free online editors for creating 2D graphics and animation, alongside pencil and paper.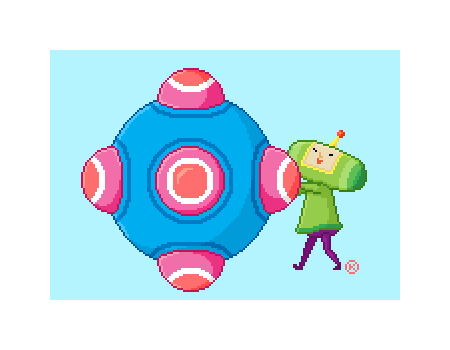 (above) Katamari Damacy pixel fan art [ image credit: mai-cakes on tumblr / deviant art ]