Once you've gotten comfortable with playing around in Tidal, you might want to try recording yourself making music! The absolutely easiest tool to use, on any platform, is the Open Broadcaster Software more commonly just called OBS. OBS is the tool that basically every Twitch streamer, many YouTubers, and most of the live coding community use. It's free, open source, and runs on every platform.
It's also very easy to set up! Go to the link above, download OBS for your platform of choice, and run the installer. You can accept all its suggestions for the install and, when it's done you should see something like this.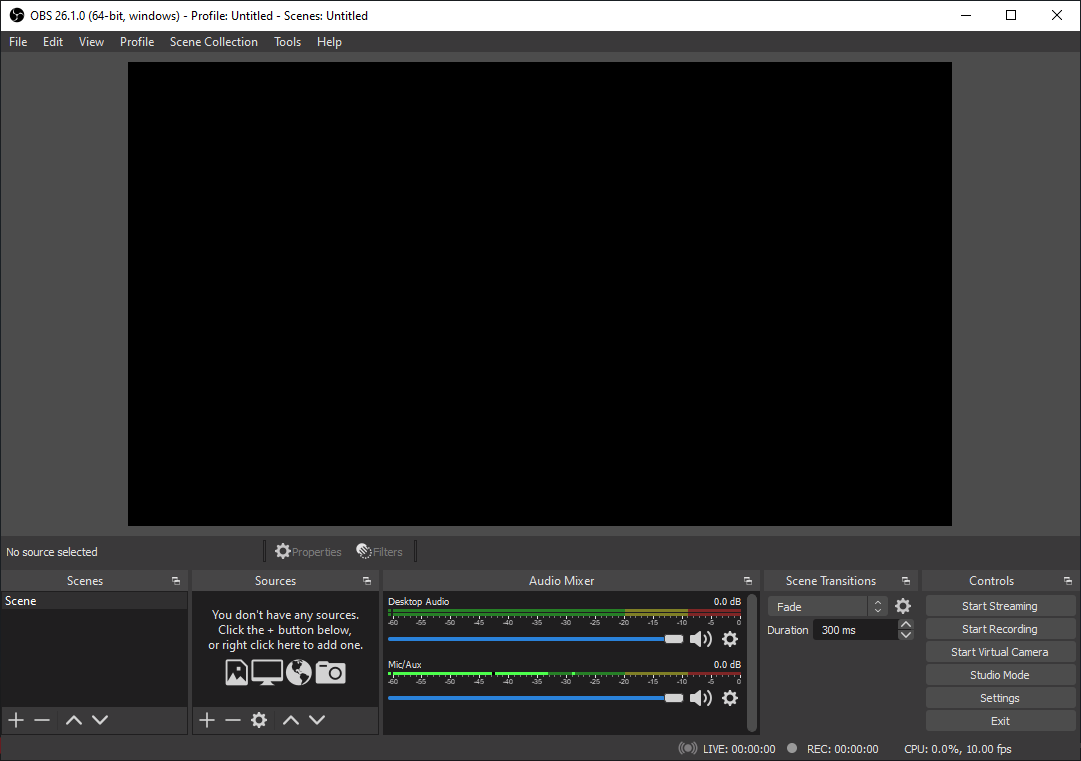 You need to add a source to have video. In my case, since I want to share my Atom window where I'm writing my code this means that I want to hit the small + symbol under sources and select window capture like in the screenshot below.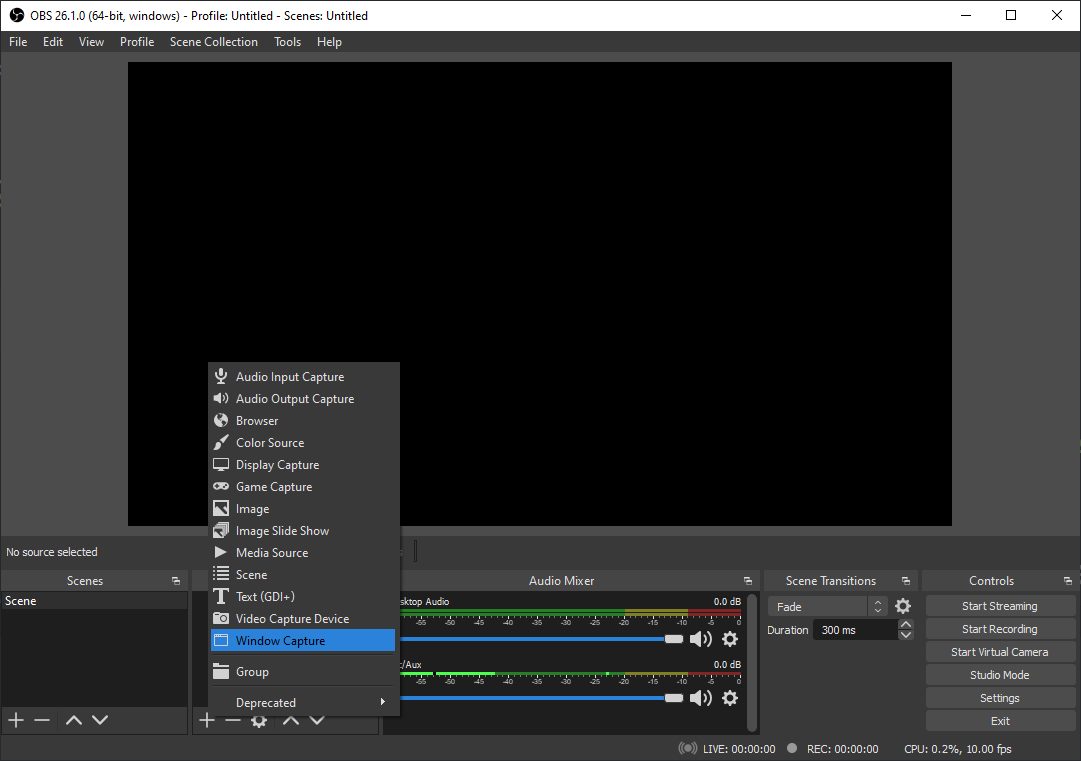 Then you can select Atom—or any other window you want to capture—and you should see a preview like this: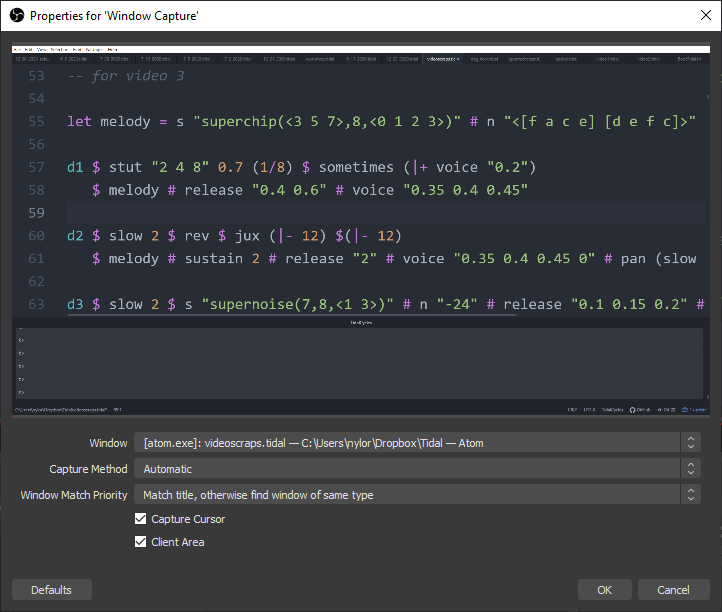 The only other thing you need to do to be set to record yourself is to change OBS's settings so that it records in .mp4 by default. Otherwise, you'll get video files that you have to convert in order to upload them or share them with friends.
You can change this by clicking on the settings button in OBS and going to the menu shown in the screenshot. Just change the output type and, if you want, the location it puts the recorded videos.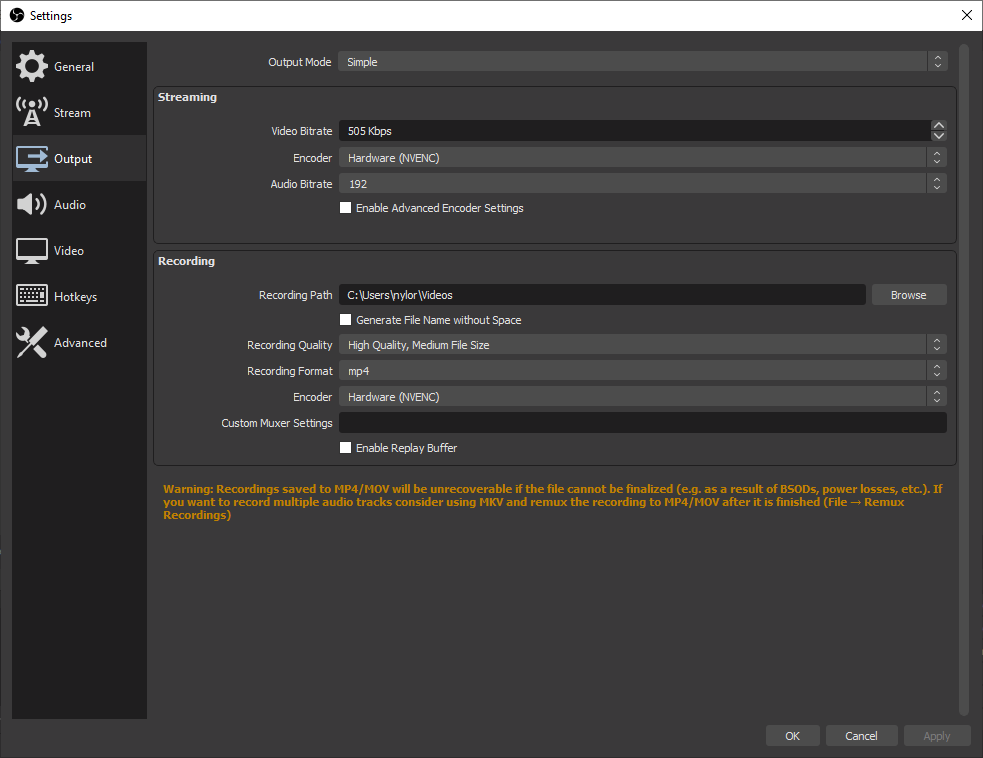 Now that you've done all of that, all you need to do is hit Start Recording and play!